Item description
The flashlight LED LENSER iH8R is exceptionally light and easy to use. The flashlight strap has a special non-slip rubber lining that provides extra grip and stability when wearing a helmet. The front switch allows you to easily adjust the amount of light in different situations. Has three light power options: high power 600 lm, medium 250 lm and low power 10 lm. Package includes: LED LENSER iH8r flashlight, helmet mounting kit, 1 x 18650 Li-ion rechargeable battery, USB charging cable, head strap and case.
Specification
Light power
10-600 liumenų
Lighting distance
20-150 m
Battery lifespan
10 val. (600 lm), 15 val. (250 lm), 120val. (10 lm)
Battery type
1 x 18650 Li-ion įkraunama baterija
Unfortunately, there are no reviews. Be the first to share your impressions!
Write a review
Leave the item Flashlight LED LENSER iH8R review.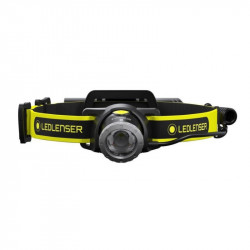 Flashlight LED LENSER iH8R