Item description
TESA® Signal 58134 adhesive tape for durable, long-lasting marking of obstacles, objects and hazardous areas. The warning tape is made of strong PP film. UV-resistant, solvent-free adhesive. Colours comply with EU marking requirements. Dimensions 66 m x 50 mm.
Unfortunately, there are no reviews. Be the first to share your impressions!
Write a review
Leave the item Adhesive tape TESA 58134 red/white review.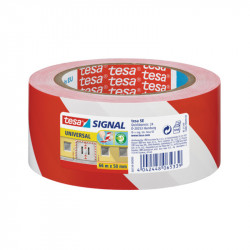 Adhesive tape TESA 58134 red/white