Sweatshirt STANDARD HOODED
The FE.ENGEL STANDARD HOODED sweatshirt is warm and comfortable. The collar, wai..
Skaityti plačiau
Konsultuokitės su profesionalu!
Prekės aprašymas
The sweatshirt FE.ENGEL STANDARD HOODED (0804-233-20) is warm and comfortable. With hood and collar. Fastens with a zipper. The collar, waist and cuffs of the sweatshirt are elastic. Fleece lining. Two pockets in the waist area.
Deja, atsiliepimų nėra. Būk pirmas (-a) ir pasidalink savo įspūdžiais!
Rašyti atsiliepimą
Palikite prekės Sweatshirt STANDARD HOODED atsiliepimą.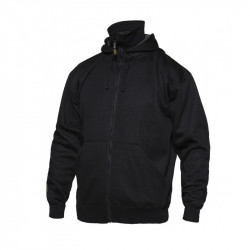 Sweatshirt STANDARD HOODED