Item description
TESA® 60760 adhesive tape for floor marking. Rigid plasticized PVC tape coated with an aggressive modified rubber-resin adhesive for long-lasting adhesion to many different surfaces. Ideal for temporary and minor hazard warnings and for marking any mobile or static object. Dimensions 33 m x 50 mm.
Unfortunately, there are no reviews. Be the first to share your impressions!
Write a review
Leave the item Adhesive tape TESA 60760 red review.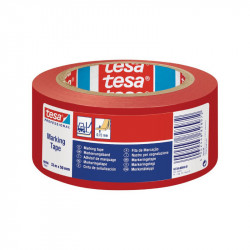 Adhesive tape TESA 60760 red