Item description
The eyewash station PLUM 4651 is compact and can be installed in any convenient place. The stop protects the eye wash fluid container from dirt and dust. Holds two 500 ml bottles of eyewash. The eyewash station is easy to maintain. Dimensions 28x23x11 cm.
Specification
Quantity in the package
1 pcs.
Unfortunately, there are no reviews. Be the first to share your impressions!
Write a review
Leave the item Eyewash station PLUM 4651 review.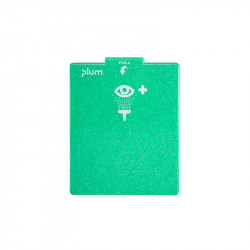 Eyewash station PLUM 4651