Item description
Strap for DYNAMIC JUGALPHA helmet without chin guard. With four-point fastening system and automatic unfastening system. Fits ZIRCON, ZIRCON and BASEBALL DIAMOND V helmets. Size adjustable.
Specification
Standard
CE EN397:1995/A1 5.1.4.
Quantity in the package
10 pcs.
Unfortunately, there are no reviews. Be the first to share your impressions!
Write a review
Leave the item Strap DYNAMIC JUGALPHA for helmet review.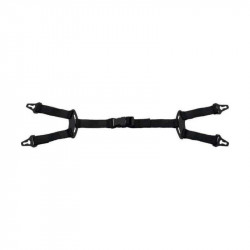 Strap DYNAMIC JUGALPHA for helmet