Item description
Softshell fabric women's jacket ID0899 is suitable for both work and leisure. Warm and comfortable. Fastened with a high quality waterproof zip. The jacket has a three-layer lining (ID Tech®) that protects against cold, wind and moisture in the environment. The tough but flexible outer fabric is soft and moisture wicking. A special membrane does not let moisture inside the garment, but allows the body to "breathe" by evaporating water vapour to the outside. Comfortable, detachable hood with spout. Also available in a men's model (ID0898).
Specification
Material
softshell (100% polyester)
Resistance to moisture from the outside
10000 mm
The moisture evaporation from the inside
4000 g/m² per 24 h
Unfortunately, there are no reviews. Be the first to share your impressions!
Write a review
Leave the item Ladie's winter jacket ID0899 review.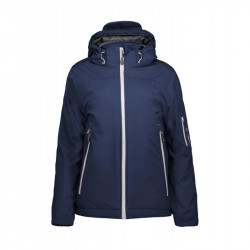 Ladie's winter jacket ID0899