Item description
REWELLY STRETCH tool pockets are clip-on, hanging, with several additional sections. The pockets are suitable for all Stretch trousers with zips at the waist. The fabric is breathable, water repellent, the joints are stitched with double and triple thread. The set includes 2 pockets.
Specification
Available sizes
42/44 | 46/56 | 58/66
Unfortunately, there are no reviews. Be the first to share your impressions!
Write a review
Leave the item Dark blue hanging pockets REWELLY STRETCH review.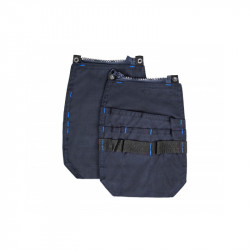 Dark blue hanging pockets REWELLY STRETCH