Item description
Bib overall AL light blue (11111) fastens on the right side with two buttons. Adjustable straps to adjust the garment for more comfortable use. The wedge is closed with a zipper. Elastic band in the waist area. Many convenient multi-functional pockets on the front, sides and back.
Specification
Material
65% poliesteris / 35% medvilnė
Unfortunately, there are no reviews. Be the first to share your impressions!
Write a review
Leave the item Bib overall AL light blue review.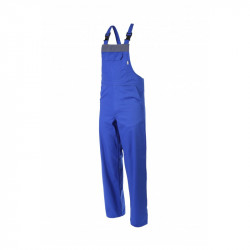 Bib overall AL light blue